Arriving with your child:
You will understand that when children arrive at the beginning of each session, our Staff need to maintain their focus on welcoming and settling in the children. If you wish to speak privately to your child's key worker or a member of the management team, please ask but be prepared to wait until children are settled and the setting is secure.
Collecting your child:
- At the end of each session, staff will be at the door to hand over your child to you (or a nominated 'other' with your password). This is an important safety procedure; the safe hand-over of ALL children is at that time, our priority.
- Staff will hand over your child with all identifiable belongings. If anything is 'missing' we will work with you to locate the item after everyone has been handed over. This may require you to wait a few minutes.
- Staff at the door are not permitted to leave the door to collect items left inside until every child leaving has been handed over. This is part of that important hand-over procedure.
- Please help us to help you collect your child smoothly and speedily at the end of each session.... Please ensure you name EVERYTHING... cups, bottles, bags, coats, hats, shoes etc! If they weren't born with it...name it! Thanks.
- Staff are often available if you wish to speak about your child at the end of a session but this cannot take place until all children have been collected. Your patience in helping with these procedures would be much appreciated. Thanks.
Asthma:
- Does your child suffer from Asthma? - Yes ? ...Have you told us about this at Little Gems?
Do you make sure your child's medication is at Preschool? Have you completed our NEW Asthma Medical Form detailing your child's medication plan?
Please take this condition seriously. We need to help and support your child so please make sure we know !!
Fees:
Preschool places for children aged 3+ are currently funded by funded by the Government. Parents may choose for their children to attend additional hours for which they can pay for directly to us via an invoiced process.
Funding may also be available to 2 year olds where eligible!
All extra fees are due at the beginning of each term.
Please also note, due to high demand for places at Little Gems, we regret that if fees are not paid promptly before the beginning of any term, we will not be able to secure and guarantee a place for your child.
C/o Swindon Chinese Christian Church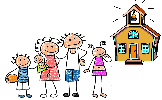 Welcome to Little Gems Pre School, Swindon