This web site has been created to be easy to view on almost any computer without us sending 'cookies' to your computer or you having to have any special high-tech additional stuff added. Phew!
However, if you want to read or print any of the various forms or tables that you can get from this web site you WILL need to have a "pdf reader" installed on your computer. There are several FREE pdf readers available to download.
'Pdf' files are used on almost every web site these days so you will likely need one for your other web searches too.
To check if your pdf reader is working OK, Click HERE.
If you see a page like the one below, you are already up to date.
If you get any kind of "can't" error message, you will need to download a pdf reader.
Important: "techie" stuff
C/o Swindon Chinese Christian Church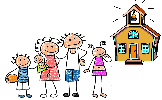 Welcome to Little Gems Pre School, Swindon